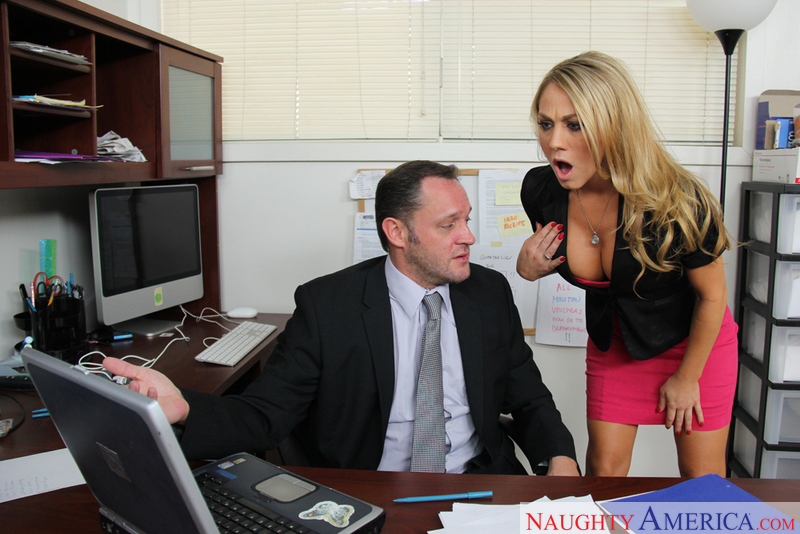 Hail to the perv! Naughty America gives props to the porn-viewer in Brisbane, Australia, who was caught watching x-rated flicks at his desk in his office!
The naughty Australian was busted when the building across the street's office workers could see what he was watching through the open blinds. A photo was snapped and the porn-viewing went viral.
We here at Naughty America applaud the horny man for taking a work break and getting his blood pumping again!
You can see more sex at the workplace here at Naughty Office … just make sure you're alone … or not!