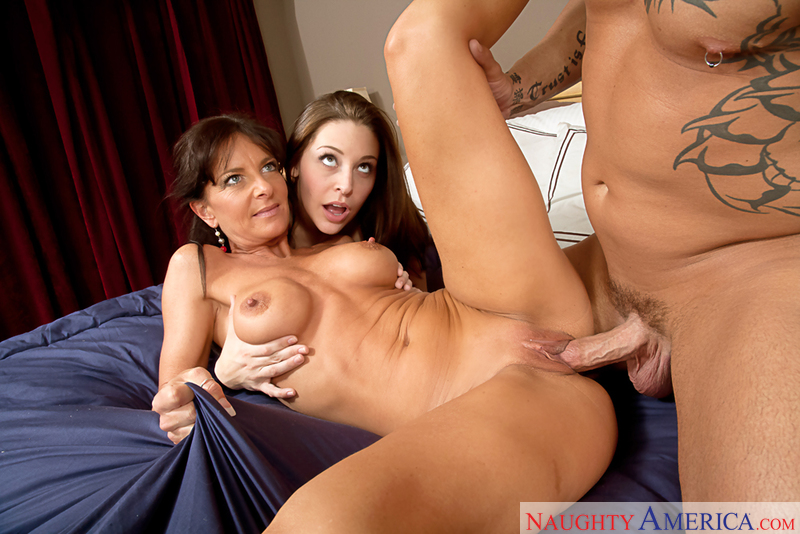 Coed Gracie Glam masturbates while milf Sarah Bricks sucks a cock.
MILF porn star Sarah Bricks is in town on business, but has other things on her mind when coed porn star Gracie Glam enters the room. In the new porn, Seduced By A Cougar, Sarah pounces on Gracie and Derrick to give them an experience they'll remember forever.
Ever since Sarah made her Naughty America debut last summer, MILF fans have gone crazy for her! Members say, "What a body! What a Boob job! What a woman!"
What a team: Sarah and Gracie Glam! Gracie just began her porn career last year, is 19 and is also quickly becoming an international fan favorite! Download Seduced By A Cougar today and get seduced by this team of perfection!